Farm holidays in Brixen, South Tyrol
Experience the awe-inspiring beauty of nature in the mountains and spend a wonderful holiday in South Tyrol. A farm holiday in Brixen, South Tyrol is a holiday like no other. The Gasserhof in the lovely village of St. Leonhard bei Brixen guarantees a special holiday experience for all the family.
Our farm lies in an idyllic, sunny location on the Plose mountain above the town of Brixen, with imposing views of the Eisack Valley and surrounding peaks. The Gasserhof offers interesting insights into life on the farm with the animals, which children in particular will love. You are also most welcome to help out in the farmyard and fields, and you're sure to learn lots of useful things about the plants and animals around the farm as you do so.
Find out more here about the HISTORY of the Gasserhof and the WORK on the farm. Open yourself up to an interesting rural experience and spend an unforgettable holiday on the farm in Brixen, South Tyrol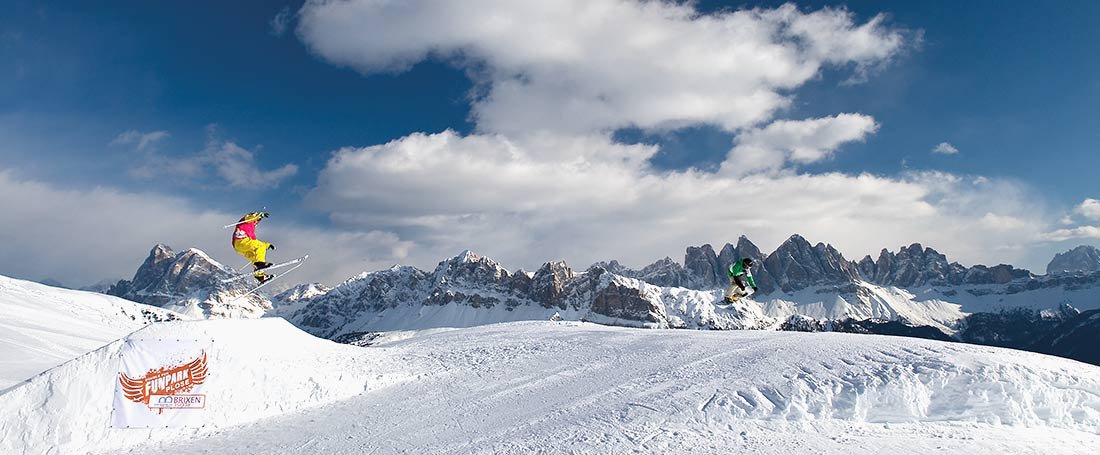 Family holidays on the farm
Wonderful hikes in the stately Dolomites can be taken direct from the Gasserhof and leisurely walks in meadows in full bloom, fresh air and the peace and quiet of South Tyrol's mountains make for an especially relaxing family holiday. In winter the renowned and popular Plose ski resort is just a few kilometres away and offers non-stop winter fun for all the family.
Spend an unforgettable holiday on the farm in Brixen, South Tyrol
The Prader Family looks forward to welcoming you to the Gasserhof!
Room rental on the farm in Brixen
Our rooms on the farm in Brixen promise pure relaxation and ensure that your holiday in South Tyrol will be a restful one. Our comfortable and cosily furnished rooms all have a shower/WC, satellite TV and balcony with a magnificent panoramic view. On a morning you'll enjoy a generous breakfast with produce from the farm and on an evening we serve original South Tyrolean specialities and Italian treats.